Events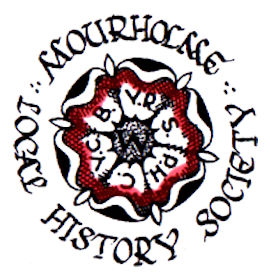 Events
Mourholme Lecture Programme 2023-2024


(All meetings are subject to change given any current Covid regulations)
Meetings are held in Yealand Village Hall, Footeran Lane, LA5 9SU at 7.30 pm unless otherwise stated
Our talks generally finish by 9 pm
Come and join us, as a member or as a visitor.
Annual membership Single £10
Annual membership Couple £18
Visitors to a single meeting £2
September 27th 2023: Morecambe's Super Swimming Stadium and Eden Project - Barry Guise
Conceived to enhance the health and well-being of locals and visitors alike, the Super Swimming Stadium was all that Morecambe could have wished for when it opened in 1936. Its sparkling pool, sun terraces, and streamlined appearance encapsulated the spirit of the age. Structural flaws in the stadium led to its demolition in 1976.
October 25th 2023: Curtains Up - Adrian Taylor AMENDED
Lancaster Grand Theatre is the third oldest theatre in Britain built in 1782. Alongside the history of theatre in Britain, the talk will also cover how a theatre works and what goes into the production as well as some of the artists whp have performed at the Grand, the superstitions and ghosts
November 29th 2023: The History of the Port of Lancaster Commission - Elsabe White
Lancaster had been a port since Roman times. Due to the ever-changing nature of the navigable channel to Lancaster, a group of Lancaster merchants and ship owners approached Parliament, leading to an Act for Improving of the Navigation of the River Loyne, otherwise called Lune and for building a quay or wharf near the Town of Lancaster. This Act was passed in 1750.
December 13th 2023: at Gaskell Hall Silverdale: Place Names and the Landscape in Medieval North Lancaster -Alan Crosby - [Note Change of Venue]
Place-names are recognised as a major historical source, giving insights into how our ancestors viewed their world. They tell us about the languages spoken and give us the names of the people who owned land. We use place-names every day, but how often do we think about their significance? What they can tell us about the landscapes of our area a thousand years ago.
January 31st 2024: The Brownes of Townend - Keith Hildrew
Townend is a Farmhouse in Troutbeck owned by the National Trust which was home to the Browne family for 500 years. They maintained a large collection of books - one of the most important libraries held by the National Trust. Letters and documents kept by the family are especially interesting including those written from London in the early 1700s by Benjamin Browne to his father in Townend. A unique insight into the life of an extraordinary farming family in a fascinating home.
February 28th 2024: Sankey Photo Collection - Liz Critchley
The Sankeys were father and son duo Raymond and Edward Sankey, who documented life in Barrow and Cumbria for over 70 years. In 2016, Signal Film & Media began the journey to re-house and celebrate the incredible Sankey Family Photographic Collection, an archive of over 15,000 images taken over a 70 year period.
March 27th 2024: Morecambe Winter Gardens - Peter Wade
Morecambe was once a mecca for live entertainment. Today most of its performing spaces are gone or closed. One though is set for revival. The Grade II listed Winter Garden of 1897 has attracted support from the Heritage Lottery Fund and hosts performances and community events.
April 24th 2024: At Home and Abroad - St George Across Cultures and Traditions - Dr Sam Riches
This talk will be preceded by a short AGM
As the patron saint of England, St George can be a controversial figure. We will consider the breadth and depth of the cult of this saint, which extends well beyond his links to "Merrie England". We will visit Ethiopia, Georgia, Malta and Brazil and even Wales and Scotland along the way.
Lancashire Local History Federation
We are a member of this federation, and members may like to see their list of forthcoming activities and events here.